Exclusive
LIVE STREAM: Testimony Resumes In Casey Anthony Trial – Watch It Here Live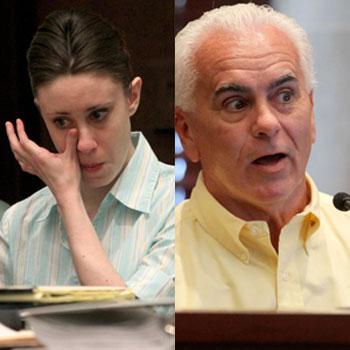 By Alexis Tereszcuk - RadarOnline.com Senior Reporter
Testimony resumed Tuesday in the Casey Anthony murder trial in central Florida, and once again, RadarOnline.com is live streaming the testimony.
One of the most anticipated witnesses took the stand Tuesday in the murder trial that has riveted the nation. Roy Kronk, the meter reader who discovered Caylee's remains began his testimony saying that he spotted an item he thought looked like a skull in the woods near the Anthony family home on August 11, 2008. He said contacted law enforcement to check it out, but admitted he never came closer than 30 feet to the object.
Article continues below advertisement
Kronk said he thought there was a skull near a fallen tree with a white board down across it and there was a gray bag too. He said that he tried to point it out to co-workers, but they found a dead rattlesnake and were more interested in that.
He said he went back to the same location on August 13, 2008, but didn't smell anything peculiar. He made calls to 9-1-1 in August to authorities, but it was not until December 2008 that he returned to the area where Caylee's remains were found.