Exclusive
Princess Kate Kissed A Girl And Liked It!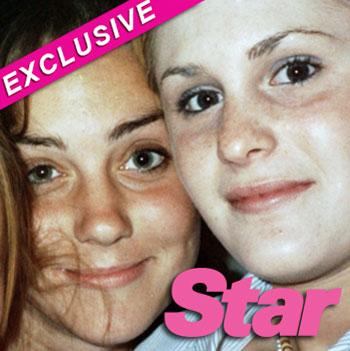 by RadarOnline.com Staff
"Let's give them another one. I love you."
Those are the sweet words Prince William said to his new bride before planting a sweet smooch on her after their wedding, but a little known secret about Kate Middleton is that her first real grown up kiss was with a girl!
When Kate first went away to the posh boarding school, Marlborough College, in 1996, the 14-year-old shy girl had never kissed a boy. She became friends with a girl named Jessica Hay who told this week's Star magazine that she and Catherine were "a little tipsy," before a school dance and one thing led to another.
Article continues below advertisement
"I pecked her on the lips," Jessica said. "Our eyes locked and we started full-on kissing, with each of us pretending the other was a boy!"
The hot-and-heavy moment was not the first step on the way to a lesbian affair though. "It was more about a mutual love of each other and an intimate friendship," Jessica said. "If you combine raging hormones and alcohol, all sorts of things happen."
Jessica said she and the Duchess-to-be were best friends. "I was her protector, best friend and guide, making sure she became fully involved in school life."
Even though the girls shared a smooch, Jessica said Kate was always interested in just one guy, her prince charming. "She had a picture of Prince William on the wall of our dorm. She always told me he seemed like a kind, caring, sensitive person."
For all the details pick up this week's issue of Star, on newsstands now.
RELATED STORIES:
William & Kate All Smiles In Never-Before-Seen Engagement Photo