PHOTOS: Justin Bieber & Selena Gomez -- Game On!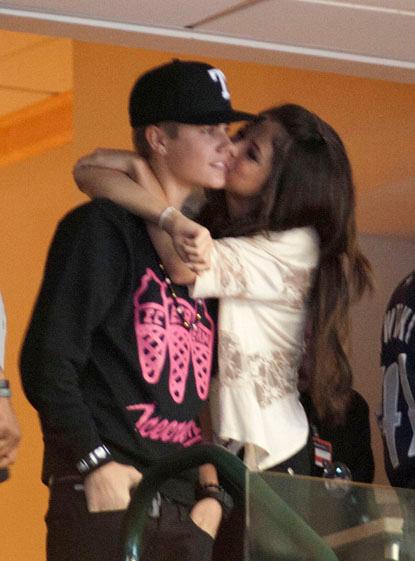 Get a room! On second thought -- DON'T!
We've got new pictures of Justin Bieber and Disney diva Selena Gomez, as the young couple took in Tuesday's NBA Finals Game 4 between the home team Dallas Mavericks and visiting Miami Heat.
Bieber, 17 and Gomez, 18, showed off a little PDA from their luxury box at Dallas' American Airlines Center, as the Mavs bested LeBron & pals by a score of 86 to 83, tying the sizzling series 2-2.
Article continues below advertisement
Biebs didn't seem to be pulling for either side, but did show a little Lone Star support in sporting a Texas Rangers hat.
RELATED STORIES: