Exclusive
Joran Van Der Sloot's Ex-Lawyer: I'm Still Friendly With Accused Killer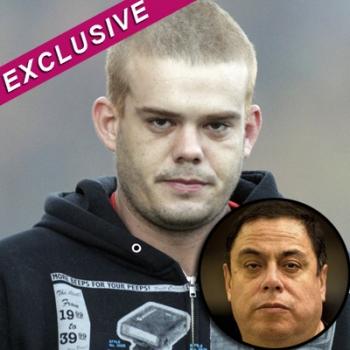 RadarOnline.com Staff Reporter
Joran van der Sloot is out shopping for a new attorney now that the accused murderer and his Peruvian lawyer Maximo Altez Navarro have parted ways.
But in an exclusive interview with RadarOnline.com, Navarro says: "We parted amicably and it wasn't over money."
Van der Sloot, the 23-year-old Dutch native being held on a first degree murder charge in the death of Stephany Ramirez Flores on May 30, 2010, in Peru, remains a key suspect in the 2005 disappearance of Alabama teenager Natalee Holloway in Aruba.
Article continues below advertisement
"Joran and I remain friends and I think he still has a chance at any trial," Navarro says. "We had a difference of opinion over our strategies. The last time I saw him he was doing well and in spite of everything, his spirits were good."
Navarro confirmed that he had filed papers to be removed from the case Tuesday, and that he had a face-to-face meeting with van der Sloot inside the notorious Castro Castro Prison in Peru before the decision went public.
"I wish Joran good luck because he has had a lot of press attention during this case which has been tough at times," Navarro adds.
The killing of Flores was five years to the day of the unsolved 2005 disappearance of Natalee Holloway. Van der Sloot was arrested twice but never charged in connection with that case.
Last year a federal grand jury in Alabama indicted him on a charge that he tried to extort $250,000 from the Holloway family for information on the whereabouts of Natalee's remains. The information he provide turned out to be bogus and Natalee has never been found.