Accused Murderer Joran Van Der Sloot Laughs Off Report He Stabbed Fellow Inmates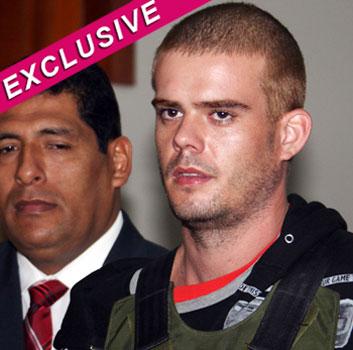 Joran van der Sloot burst out laughing after he heard about stories claiming he stabbed three fellow inmates at the Castro Castro Prison in Peru, RadarOnline.com is exclusively reporting.
The 25-year-old Dutchman was told about the reported incident by his lawyer Maximo Altez Navarro during a visit to the prison Thursday.
RadarOnline.com previously reported that Navarro plans to sue the Dutch magazine that originally printed the story.
Article continues below advertisement
"Joran is doing okay – he burst out laughing when I told him about the story," Navarro tells RadarOnline.com.
"The truth is he gets on with the other inmates and prison officers – he is the most famous prisoner in Peru. He is even teaching the other inmates and prisoners English and he is quite popular actually.
"These stories are only coming-out to discredit him because of the cases he is involved with. Joran is a good guy. He goes to church and likes to exercise and read while he regularly talks with his mother on the phone.
MORE ON:
Joran Van der Sloot
"He is not even housed with the general prison population; he's kept with five other prisoners in a special unit where he has his own cell."
Van der Sloot, 23, is being held on a first-degree murder charge in the death of Stephany Ramirez Flores on May 30, 2010.
The killing was five years to the day of the unsolved 2005 disappearance of Alabama teenager Natalee Holloway in Aruba, which the Dutch playboy has also been linked to.