Jennifer Aniston Tapes 'Inside The Actor's Studio' -- Brings Justin Theroux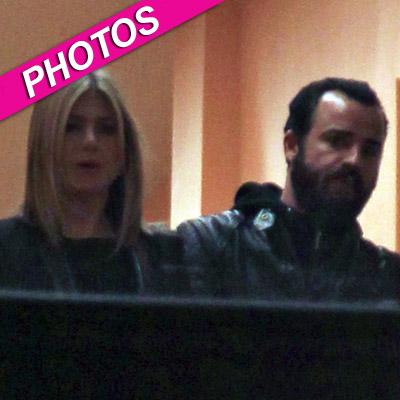 by RadarOnline.com Staff
Jennifer Aniston and her new lover Justin Theroux were spotted at New York's Pace University for a taping of Bravo's Inside the Actors Studio on Thursday.
The Friends beauty, 42, made her first appearance on the show, for a Q&A with James Lipton; it will air in early July.
The appearance comes on the heels of more good news Aniston recently received: she'll be getting her own star on the Hollywood Walk of Fame.
Article continues below advertisement
Want more scoop on Theroux? He's a 39-year-old working actor/screenwriter from Washington, D.C., who's appeared in films such as Romy and Michele's High School Reunion, American Psycho, Zoolander and Charlie's Angels: Full Throttle.
He began working with Aniston on the upcoming film Wanderlust, and the romantic sparks reportedly began flying shortly thereafter. Prior to that, he'd been in a 14 year-relationship with Heidi Bivens, a New York costume designer who recently moved out of the home they had shared.
MORE ON:
Celebrity Romance