PHOTO: Hef & Crystal - The Last Picture Before The Shocking Split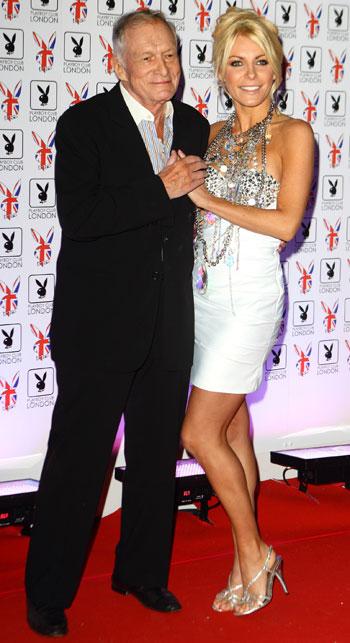 It's hard to believe this photo was taken less than two weeks ago.
Hugh Hefner and his bride-to-be Crystal Harris complemented each other like tea and crumpets at a Playboy event in London, but just ten days later, a source tells RadarOnline.com that "the wedding is off and everything has been canceled."
Hefner, 85, and Harris, 24, -- who were slated to wed June 18 -- showed no signs of trouble brewing when they were snapped at the June 4 opening of the Playboy Club in Mayfair, London.
Article continues below advertisement