'Hangover' & 'CSI' Actor Busted For Alleged Sexual Assault & Impersonating A Cop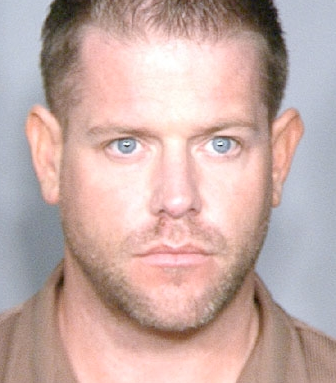 by RadarOnline.com Staff
Bit actor Brian Irwin was arrested in Las Vegas Thursday on multiple allegations of sexual assault and impersonating a police officer.
Irvin, who appeared in The Hangover and ironically played a cop in two episodes of CSI: Crime Scene Investigation, was busted for an incident that occurred May 15 at Sin city's Hooter's Casino Hotel, reports The Vegas Review-Journal.
According to the police report, a woman who'd advertised her services for "sensual body massages" agreed to meet Irvin at the hotel for $180. But Irvin allegedly wanted more and offered the woman $10,000 for sex.
Article continues below advertisement
She told police she agreed because she desperately needed the cash. Then showed her a badge and identifying himself as a police officer, demanded she have sex with him or he'd arrest her.
The woman did and then reported what happened to the real Vegas cops.
Irvin initially denied he'd ever impersonated a copy but the Vegas police found him in possession of several laminated cards identifying him as everything from a "Special Agent" to a member of the "Metropolitan Police."
According to the police report, he claimed the cards were from his various acting roles.
Irvin is being held in the Clark County Detention Center on suspicion of impersonating a police officer, oppression under color of law, and five counts of sexual assault and coercion. All are felonies.
"Here's right here in my jail and he's in a whole lot of trouble," a Clark County Detention Center spokeswoman tells RadarOnline.com.