Exclusive
Half-Day Session Wednesday In Casey Anthony Trial – Radar To Live Stream Testimony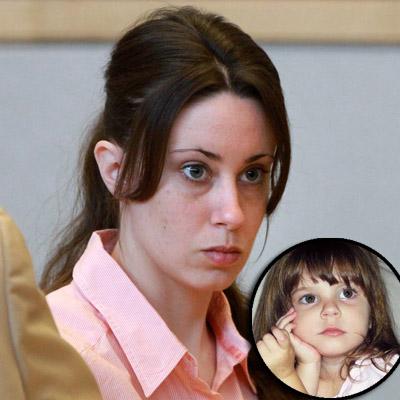 Testimony resumes Wednesday in the emotionally charged Casey Anthony trial in central Florida, and once again, RadarOnline.com will live stream the proceedings, starting at 9 a.m. ET.
Today's proceedings will be only be a half-day session because Chief Judge Belvin Perry has other matters, unrelated to the case, to tend to.
Court is expected to be held from 8:30 a.m. to noon. Judge Perry earlier this week told attorneys to start arriving at 8:30 a.m. so they can take up matters before the jury is brought in at 9 a.m.
Article continues below advertisement
On Tuesday, prosecutors revealed that they are investigating whether Casey's story was actually stolen from another inmate.
The 25-year-old Orlando, Florida woman is accused of murdering her two-year-old daughter Caylee after her remains were found in woods near her family home in December, 2008.
Casey's attorney Jose Baez claims Caylee accidentally drowned in the family pool and that Casey's father, George Anthony, helped her dispose of the body and cover up the accident.
But Assistant State Attorney, Linda Drane Burdick told Judge Perry that they are looking into whether Casey stole her story from another inmate who was being held at the Orange County Jail at the same time.
April Whelan's, 15-month-old son drowned on Christmas Day in 2007 when he fell into the pool at their home.
She was housed with Casey for five days and while they are not believed to have had any contact prosecutors think she may have overheard Whelan's story when they were in jail together.
Article continues below advertisement