Exclusive
Hugh Hefner Pokes Fun Of Plight On Playboy Cover — Runaway Bride Issue!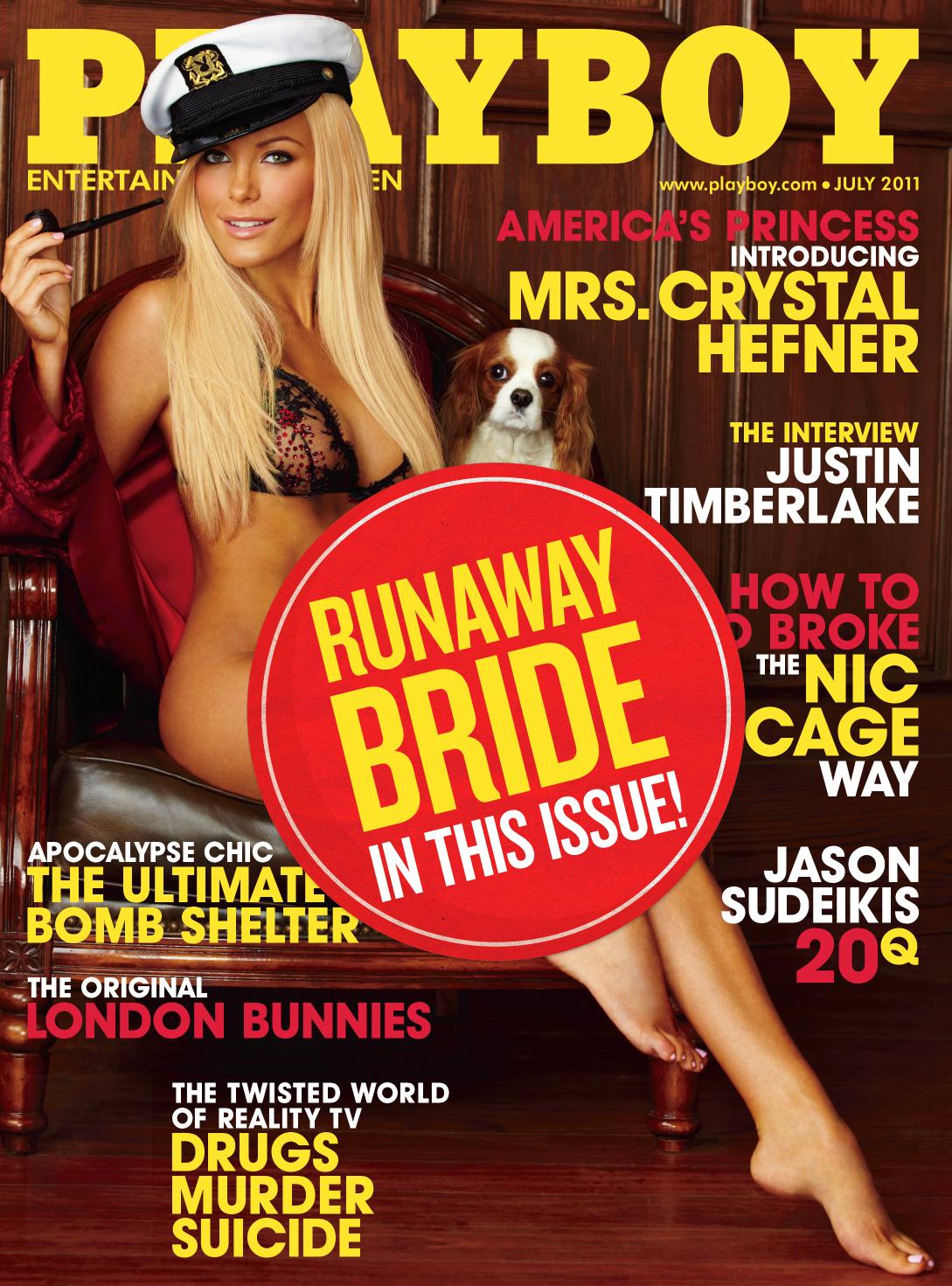 RadarOnline.com Staff Reporter
One thing is certainly not in doubt -- Hugh Hefner has a great sense of humor!
After being dumped almost at the altar by his fiancée Crystal Harris, Playboy founder Hef has taken the high road and is turning the situation into a joke.
RadarOnline.com has the exclusive copy of the new Crystal Harris Playboy issue where he has added a personal, but goodhearted, dig at his ex.
She is on the cover of the July issue labeled as Mrs. Crystal Hefner, but the new cover has an add calling her the Runaway Bride.
Article continues below advertisement