Exclusive
Anti-Drunk Driving Group Wants Bam Margera To Record PSA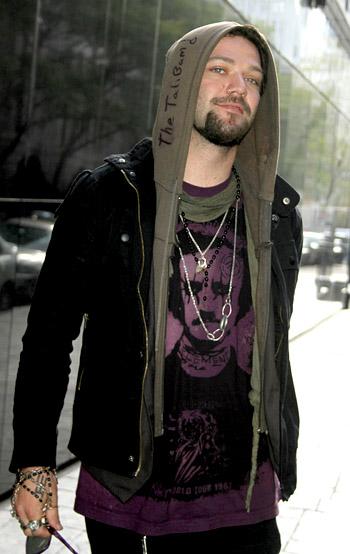 By Adam S. Levy - RadarOnline.com Staff Writer
A non-profit drunk driving awareness organization is asking Bam Margera to record a public service announcement denouncing drinking and driving, just days after his Jackass co-star and longtime pal Ryan Dunn died in a fiery, alcohol-related crash.
DrinkingandDriving.org president Allen Porter exclusively provided RadarOnline.com with the letter he sent Margera, urging the popular TV personality to use his influence to take a stand against the dangerous practice that killed both Dunn and his passenger, Iraq war veteran Zachary Hartwell.
Article continues below advertisement
"Ryan's death could have been prevented because he was in a room full of people before he got in his car," Porter wrote. "He was literally surrounded by people who knew what condition he was in before they let him go to his car.
EXCLUSIVE DOCUMENT: Anti Drunk Driving Group Reach Out To Bam Margera
"Imagine if somebody had just said, 'Don't Go!' Imagine how powerful a PSA from you saying something like that would be."
Other celebrities who have recorded PSAs for the organization include reality star Tila Tequila, White House gate-crashers Tareq and Michaele Salahi and Lindsay Lohan's father, Michael.
Margera, visiting the site of Dunn's crash Tuesday, shared his raw, visceral grief with Philadelphia's Fox affiliate, WTXF-TV.
"I've never lost anybody that I cared about. It's my best friend," a crying Margera, 31, told the station. "He was the happiest person ever, the smartest guy. He had so much talent, and he had so many things going for him.
Article continues below advertisement
"This is not right, not right."
As RadarOnline.com previously reported, Dunn, 34, had tweeted a picture of himself drinking at West Chester, Pennsylvania bar Barnaby's of America just hours prior to the accident. West Chester police said Dunn was served two beers and six shots in the four hours he was at the establishment, though the bar will not be held accountable, as he did not appear intoxicated at any point throughout the evening.