Exclusive
Dr. Drew: Weiner's Decision To Seek Treatment 'Is Very Good News'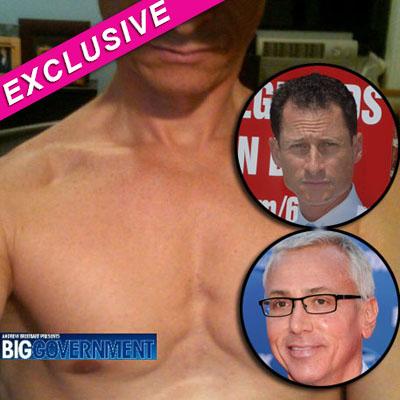 Radar Legal Editor
Disgraced New York Congressman Anthony Weiner's decision to seek treatment in the wake of his cyber sexting scandal, is getting praise from board certified addiction specialist, Dr. Drew Pinsky.
Dr. Drew tells RadarOnline.com exclusively: "This is very good news for the Congressman and his wife.
"Treatment can often save marriages in situations like this and get them to a very good place, provided both partners participate."
Article continues below advertisement
Weiner made the announcement over the weekend that he was going to be taking a short leave from his work as a congressman to focus on treatment and becoming a better husband.
House Minority Speaker Nancy Pelosi said it was time for her fellow Democrat to resign and said in a statement: "Congressman Weiner has the love of his family, the confidence of his constituents, and the recognition that he needs help.
"I urge Congressman Weiner to seek that help without the pressures of being a Member of Congress."
EXCLUSIVE PHOTOS: Gov. Mark Sanford & Mistress In Thong Bikini
Debbie Wasserman-Schultz, chairwoman of the Democratic National Committee echoed the sentiment: "The behavior he has exhibited is indefensible and Representative Weiner's continued service in Congress is untenable," she said.
Weiner's wife of eleven months, Huma Abedin, is pregnant with the couple's first child.
Article continues below advertisement
Dr. Drew says that stepping away from Washington D.C. is a very smart move: "I hope this is a sign that he is putting the important priorities in his life ahead of his political concerns."
Dr. Drew can be seen nightly on The Dr. Drew Show on HLN.
RELATED STORIES:
Congressman Weiner Can't Say 'With Certitude' That Lewd Photo Isn't Of Him
EXCLUSIVE DOCUMENTS: Weinergate Student Busted For Under Age Drinking