Exclusive
Desperate Man Allegedly Robs $1 From Bank To Get Health Care In Prison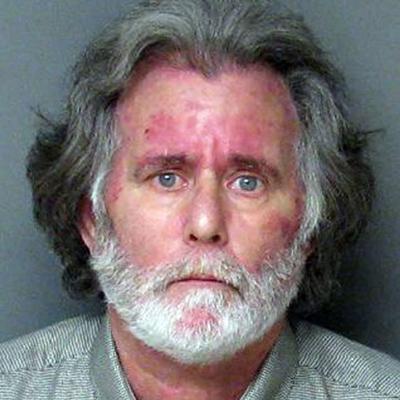 The high cost of medical treatment is sending many people to extreme measures.
A North Carolina man allegedly robbed a bank for one dollar because he was so desperate for medical treatment and hoped he would get treated in jail.
Richard James Verone calmly walked into the RBC Bank in Gastonia, North Carolina on June 9 and handed the teller a note demanding money and saying that he had a gun, according to a police report.
Article continues below advertisement
The mild-mannered bank robber then sat down quietly on the sofa and waited for the police to arrive.
"The note said, 'This is a bank robbery. Please only give me one dollar,'" Verone said in an interview yesterday, according to ABC News.
"I started to walk away from the teller then I went back and said, 'I'll be sitting right over there in the chair waiting for the police.'"
The bizarre act came about because Verone has no health insurance and couldn't afford to see a doctor about numerous worrying ailments including a growth on his chest, ruptured discs and a problem with his left foot. He hoped to get a three-year sentence and be treated in jail by doctors for free.
The 59-year-old has no job and a depleted bank account and thought that jail would be the best place for him to go for health care.
Verone describes himself as a "logical man," and is already planning for his life after jail, when he hopes to be able to get social security and an apartment on the beach.
"I've already looked at a condominium. I've spoken to a realtor, on Myrtle Beach," he explained.
While he is now getting the medical treatment he is so desperate for, the jail doctors have accused him of manipulating the system but Vernon has no regrets.
Article continues below advertisement
"If it is called manipulation, then out of necessity because I need medical care then I guess I am manipulating the courts to get medical care," he said.
The biggest flaw in the master criminal's plan is that because he wasn't armed, police have charged him with larceny and not bank robbery and could be a free man again in just 12 months.
Verone is being held in Gaston County Jail on a $2,000 bond and is scheduled to appear in court June 28.