AUDIO: Crystal Harris Breaks Silence On Hugh Hefner Wedding Shocker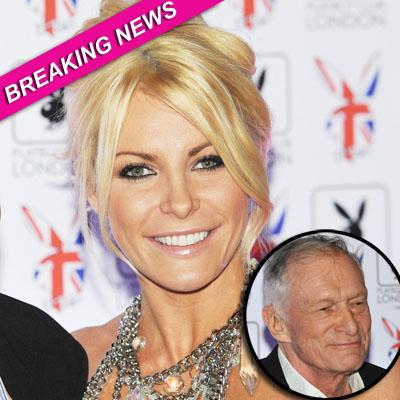 by RadarOnline.com Staff
In the wake of her shocking decision to call off this weekend's wedding to Playboy magnate Hugh Hefner, Crystal Harris gave her side of things on Ryan Seacrest's KIIS-FM radio show Wednesday.
Hefner, 85, and Harris, 24, were slated to wed June 18, but according to a source of ours, "Crystal bailed and left the mansion at 11 pm Sunday night."
So ... what happened?
"I called it off because I didn't think it was the right thing for me to do," Harris told Seacrest, adding the the decision "was mutual between Hef and I.
Article continues below advertisement
"There was no fight, we sat down and we talked about it."
AUDIO: Harris Breaks Silence On Wedding Shocker
While a source told RadarOnline.com Harris is dating Dr. Phil's son Jordan McGraw, she said "she's not seeing someone else."
Harris said she'd had ice cold feet leading up to the big day.
"For a while, I've been having second thoughts about everything," she admitted. "I haven't really been at peace with myself lately. I didn't think it was really fair to him ... it was all happening too fast for me ... I just thought about it and asked myself, 'Was this what I wanted?'"
So how did the world's most famous Playboy take the news?
"He understood; we both agreed that it wasn't the best idea to get married ... he was doing it for me because he thought it was what I wanted," she said. "I just feel that I owed it to Hef and everyone there to do the right thing and move on ... this isn't the lifestyle for me, multiple girls all around -- it's not the lifestyle I wanted.
"We had a long talk about it. I feel happy and at peace that everything will be ok, and I respect him more than anything," she said. "We're still going to be really close."