Casey Anthony Trial To Resume Tuesday Afternoon -- Radar Will Live Stream Testimony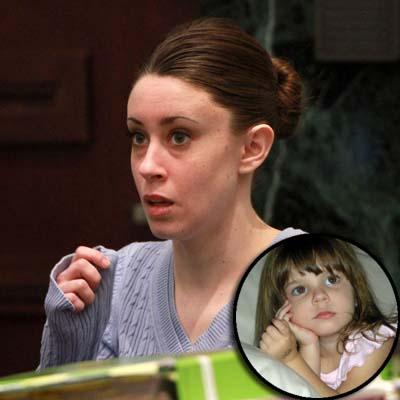 by RadarOnline.com Staff
The emotionally charged trial of Casey Anthony will resume in central Florida Tuesday afternoon, putting state prosecutors one step closer to wrapping up their case against the Orlando woman accused of murdering her 2-year-old daughter Caylee.
Proceedings ended early at noon Monday because the prosecution announced its next witnesses were not available until Tuesday afternoon.
It's not know who the state intends to call, but many speculate it will be forensic analysts. Court will begin at 1 p.m. ET, assuming the witnesses have arrived by then. Once again, RadarOnline.com will live stream the proceedings as soon as they start.
Article continues below advertisement
Judge Belvin Perry told jurors Monday that the state may wrap up its case by Wednesday, which means the defense could begin calling its witnesses on Thursday. The judge also noted that the case is proceeding at a quicker pace than was expected.
Anthony, 25, is accused of killing her 2-year-old daughter Caylee in the summer of 2008. Caylee's remains were found in a wooded area six months later. Prosecutors maintain that Casey suffocated the girl with duct tape while the defense claims Caylee accidentally drowned in the family's pool, and Casey's father, George Anthony, coerced her into covering it up.