Casey Anthony Trial Ends Early Monday; Judge Says Case Progressing At Fast Pace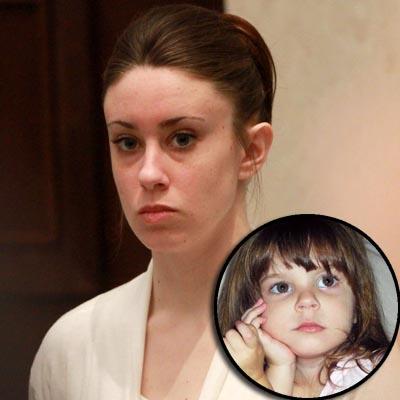 by RadarOnline.com Staff
Court ended early -- at 12:05 pm ET -- on Monday as the fourth week of the Casey Anthony murder trial kicked off, because the prosecution's final witness wasn't expected to be in the Orlando, Florida area until late Tuesday morning.
Prosecutors told Judge Belvin Perry that they could likely resume at 1 p.m. ET on Tuesday, assuming their witness would be present by then; the prosecution could possibly rest by week's end, and then the defense will begin presenting its case.
Article continues below advertisement
Perry on Monday commented that the case is progressing at a fast pace, as the jury could begin deliberating as early as June 25-27.
Before court ended for the day on Monday, a hair and fiber investigator for the FBI testified in the case. Investigator Stephen Shaw told jurors he analyzed hair found in Casey's trunk and samples taken from Caylee's skull, which was found in a wooded area.
Shaw testified that he saw more evidence of decomposition on the hairs taken from the child's skull than on the hair found in the car's trunk.
Meanwhile, Judge Perry ruled that prosecutors could not use an electronic presentation of the hair analysis as evidence, saying that he found it troubling the contents of the study were not shared with defense attorneys ahead of time. Jurors waited outside the courtroom for about 20 minutes while the issue was settled.
Anthony,25, is being tried for the first degree murder of her 2-year-old daughter, Caylee Marie, whom she had initially reported as kidnapped, but now says drowned accidentally in the pool of her grandparent's home.