Exclusive
Testimony Resumes Friday In Casey Anthony Trial After She Breaks Down In Court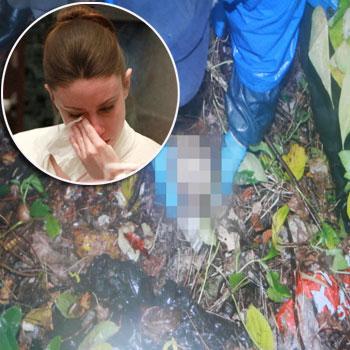 RadarOnline.com Staff Reporter
It's not clear if Casey Anthony will be present in court Friday during the 15th day of her murder trial after she suffered an emotional meltdown in court on Thursday – a move that forced the judge to call an early recess for the day.
Testimony is set to resume at 9 am ET, and once again, RadarOnline.com will live stream the proceeding as soon as it starts.
Article continues below advertisement
Casey became visibly upset and grew progressively sicker as gruesome photos were shown of her dead daughter's remains during Thursday's testimony.
"Miss Anthony is ill," Judge Belvin Perry said as he dismissed the jury for the day. "Neither the state nor the defense have any comments."
Graphic photos of Caylee Marie, who was just 2 years old when prosecutors say she was murdered by her mother, were shown to the jury and Casey was crying through the testimony.
She continued to cry during the afternoon break before bailiffs escorted her out of the courtroom. ABC News reported it was the very first time Casey had seen the grisly photos.
The testimony centered on Caylee's remains that were found - and the photos of the skull, the trash bag that it was found in and the surrounding area.
The jury was shown the photos but the judge ordered that the skull images be blurred out for the media. The photos were not shown on camera during the proceedings.
Article continues below advertisement
Casey looked down during all of the testimony, often crying and covering her mouth with her hand as the photos were shown.
"You're looking at a human skull, over the jaw and a lower portion of the facial bones are several pieces of silver or gray colored tape. There is also hair that is extending over the top of the skull," the Chief Deputy Medical Examiner said in court. Casey cried as he spoke and kept her head bowed down.