Exclusive
Billy Ray Cyrus Reunites Soldiers And Families In New Show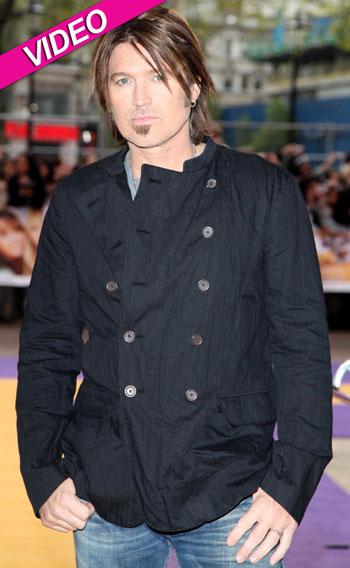 - Radar Senior Reporter
In a heartwarming new series Billy Ray Cyrus leaves his own family drama behind and spends time reuniting the troops with their loved ones.
Miley's dad is hosting a show on TLC called Surprise Homecoming and in this exclusive sneak peek obtained by RadarOnline.com Cyrus reunites an enlisted member of the military with his wife and baby son.
"Thank you all for all your hard work. You're home ain't ya?" Cyrus tells the gathered troops and their families.
Article continues below advertisement
Waiting to see his wife after returning home, U.S. Army SSG Jonathan Bentley says: "I can't wait to see Erika and I'm also going to get to see my son Roman who was born while I was deployed." He says he wants to see his son so he can "hold him and connect with him, it's something I haven't been able to do yet."
Billy Ray Cyrus and Wife Tish Reunite - See The Photos
Surprise Homecoming premieres on Monday, July 11 at 10/9c on TLC and reunites military men and women with their families after serving time overseas.