Billy Ray Cyrus Reveals He Has 'Dropped' Divorce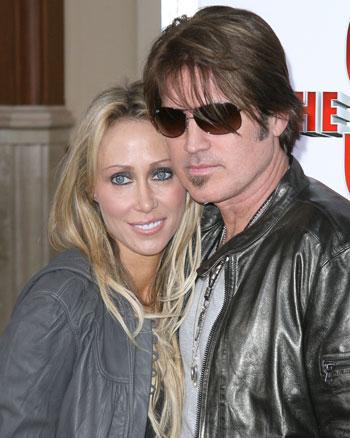 Billy Ray Cyrus opens up to the ladies of The View on Friday, revealing that he's called off his divorce from his wife of 17 years, in an effort to mend his family.
"I dropped the divorce. I wanted to put my family back together," he says.
The musician and his wife Leticia "Tish" Cyrus - parents of teen pop sensation Miley Cyrus - made the bombshell announcement of their split last October after filing papers in Tennessee citing "irreconcilable differences."
Article continues below advertisement
Right now, Billy Ray says his family is making strides towards reconciling and that they are working hard on the healing process together.
"Communication I think is one of the biggest problems that we as human beings have in this whole world," he says, "and I think for the first time me and my entire family are finally communicating with each other in a way that it's been quite some time and to answer your question, things are really the best they've ever been."