Billy Bob's Daughter Found Guilty Of Manslaughter Of One-Year-Old Child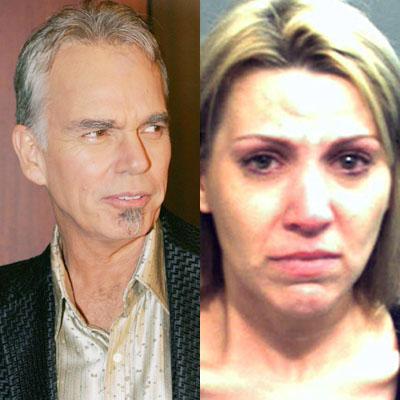 RadarOnline.com Staff Reporter
Amanda Brumfield, the estranged daughter of Sling Blade star Billy Bob Thornton, has been found guilty of aggravated manslaughter of a child.
In addition, Brumfield, 32, was found not guilty on first degree murder and aggravated child abuse charges in connection with the 2008 death of her best friend's daughter, 1-year-old Olivia Madison Garcia.
The Orange County State Attorney's Office in Florida says the verdict was released last Friday.
Article continues below advertisement
Brumfield had originally claimed that the girl hit her head after falling while trying to climb out of a playpen. But prosecutors claimed it was impossible that a fall from that height would cause a three and a half inch fracture on the little girl's skull.
Coincidentally, the trial took place in the same courthouse where Casey Anthony is on trial for the death of her two-year-old daughter Caylee.
MORE ON:
Billy Bob Thornton