Weinergate Girl Voted 'Most Likely To Be Involved In Tabloid Scandal'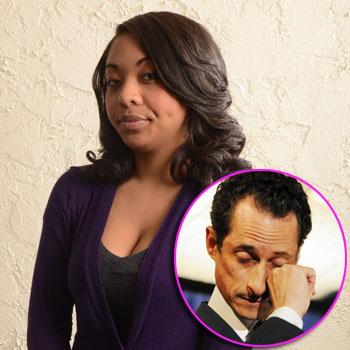 Gennette Cordova, the college student who sparked Weinergate, was voted "most likely to be involved in a tabloid scandal" in high school, RadarOnline.com is reporting.
Disgraced Congressman Anthony Weiner confirmed that he sent a picture of his crotch to Cordova, and he quickly deleted the picture when he realized that it had been made public, later claiming his account was hacked.
Article continues below advertisement
Cordova's classmates at Shorecrest High School in Shoreline, Washington recognized there was something unique about her and in 2007, her high school newspaper, The Piper, shows Cordova, with a male student, Alex Murphy, shying away from two other classmates holding cameras. Cordova has her hand up coyly attempting to block her face in the staged scene.
As RadarOnline.com has reported, Cordova was found guilty of a minor in possession of alcohol in September 2008. Cordova, who was listed on the arresting report as 5 foot 1 inches and weighing 132 pounds, was ordered to pay a fine of $775.50 was placed on probation for a year, which she successfully completed.