Traci Nobles -- Woman Who Sexted With Rep. Weiner -- Resigns Job With Christian Group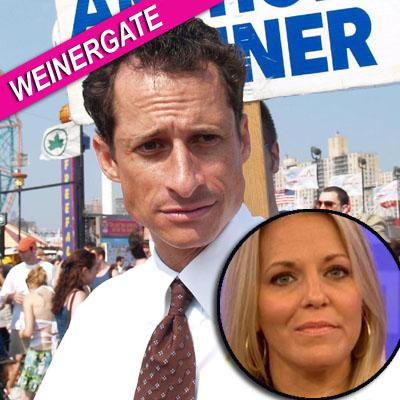 By Cliff Renfrew - RadarOnline.com Reporter
It's not just Anthony Weiner who's out of work; his sexting partner Traci Nobles has left her job as a fitness instructor with a Christian group as well, RadarOnline.com has learned.
Nobles tendered her resignation on June 13, 2011, four days before she appeared on the Today Show to go public about her cyber shenanigans with the disgraced New York Congressman.
After the scandal broke, the Athens, Georgia, Young Women's Christian Organization at first stood by their employee and even had her summer cheerleading classes for young girls plastered across their web site.
Article continues below advertisement
But that advertisement has now been removed and Nobles is no longer employed by the non-profit organization.
A spokesperson told RadarOnline.com Online.com Wednesday: "The YWCO accepted the resignation of Traci Nobles on June 13, 2011. She no longer works here."
During her Today Show appearance, a brazen Nobles told host Ann Curry that her interactions with Weiner -- which spanned music, politics, and of course, sex -- left her "flattered".
The conversations were "more than just sexual ... we exchanged music or just talked about life in general," she revealed.
"There are different reports that ... said I mentioned about his wife," Nobles added. "I know it's bad enough, but that's not my style. I wouldn't have done that."
While Nobles admitted she knew the former congressman was married, he said they "never really went into personal things as far as that" in their online conversations.
Article continues below advertisement
Asked what she would say to Weiner's pregnant wife, Hillary Clinton aide Huma Abedin, Nobles said she doesn't "even like to think about that, really, because at the time I didn't really think about his wife."
Nobles, a native of Athens, Georgia, was one of six women to carry on sex-fueled online dialogue with Weiner.
RELATED STORIES:
Weiner & Wife Head To Supermarket Following Resignation Speech
EXCLUSIVE DOCUMENTS: Weinergate Student Busted For Under Age Drinking