Exclusive
Adele Cancels Remaining North American Tour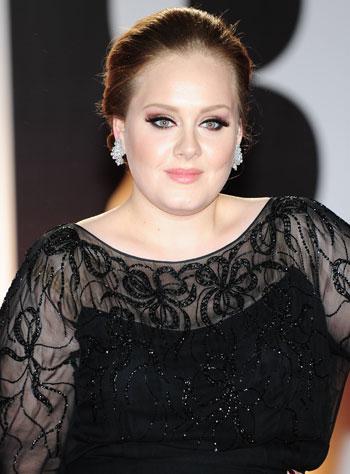 RadarOnline.com Staff Reporter
Popular British singer Adele has cancelled the remainder of her North American tour.
The Rolling in the Deep singer made the announcement Friday on her official website citing chronic laryngitis as the cause.
"Adele has been forced to cancel the remaining 9 dates of her sold-out North American tour due to ongoing illness. Adele recently postponed 5 shows under doctor's orders when she was diagnosed with laryngitis," the website states.
Article continues below advertisement
"While resting in Los Angeles, Adele met with an Otolaryngology specialist who determined it was imperative that she take the next few weeks to recover with absolute voice rest."
Adele, 23, expressed sadness at having to cancel her tour.
"I'm really frustrated. I was hoping with a week's rest I'd be better to sing again straight away," Adele said on the site.
"However there is absolutely nothing I can do but take the doctors advice and rest some more. I'm so sorry. See you soon, love Adele"