Stephen Colbert Hits The High Seas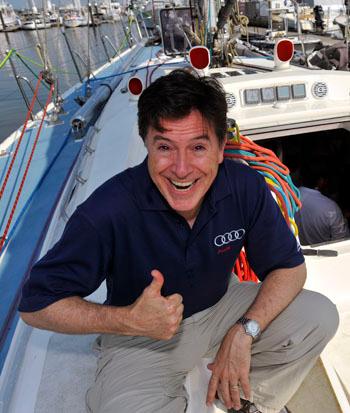 by RadarOnline.com Staff
Political comedian and TV show host Stephen Colbert hit the high seas on Saturday as he took part in the Charleston Burmuda Regatta Race.
Stephen set sail as the honorary captain on the 'Spirit of Juno', a 100 foot long racing yacht.
The funny man posed with the crew of the ship before leaving Charleston, S.C., Saturday for the 777 mile race to Bermuda, to which Colbert also took part six years ago.
Article continues below advertisement