VIDEO: Sonny Bono's Nickname For Young Chastity: 'Fred'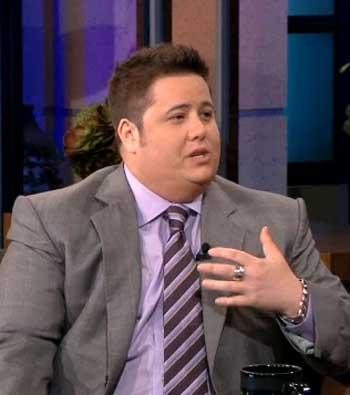 On Wednesday's edition of The Tonight Show, transgender advocate Chaz Bono told Jay Leno an irony-laced story about a nickname his late father Sonny gave him as a child: "Fred."
The 42-year-old daughter-turned-son of Cher and the late Sonny Bono, born Chastity Bono, is three years into a female-to-male gender reassignment process.
"We were in Palm Springs one weekend, and there was this toy store that I used to love to go to ... and we were in there looking, I don't know if it was mugs or key chains -- stuff that had people's name on them," Chaz recalled.
Article continues below advertisement
Watch the video on RadarOnline.com
"They never had my name, so my dad said, 'Pick a name: What do you think of Fred?'"
"And I apparently really liked it," Chaz said. "It stuck for quite some time!"
Bono's book Transition, detailing his odyssey of self discovery, is in stores now; his documentary, Becoming Chaz, recently premiered on OWN.
The Tonight Show airs weeknights at 11:35/10:35c on NBC.
RELATED STORIES: