Sexy Celebrity with the Best Legs: Blake Lively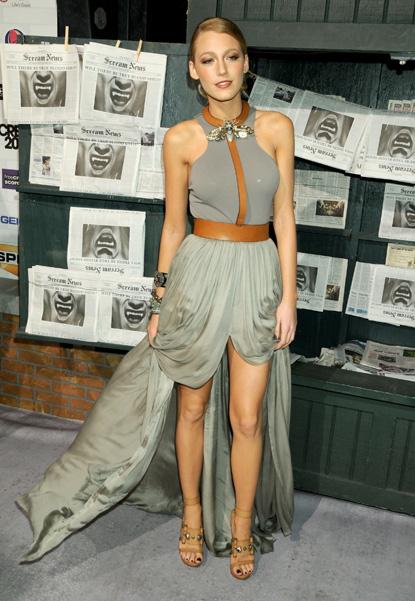 All those hours in stilettos may help this Gossip Girl star carve her calves, but to get her gams ready for Green Lantern, she also worked with L.A. trainer Bobby Strom five days a week. "We did a lot of single-leg strength moves, as well as plyometrics (powerful jumping exercises)," says Bobby. "That kept her heart rate elevated to amp up her calorie burn and challenged her balance to help strengthen her core."
Article continues below advertisement
The Blake Lively Workout:
Do 2 or 3 sets of each legs exercise three times a week.
You'll need: A 9- to 12-pound Body Bar and a stability ball. Find gear at spri.com.