Ryan Reynolds: Still In Pain From Divorce From Scarlett Johansson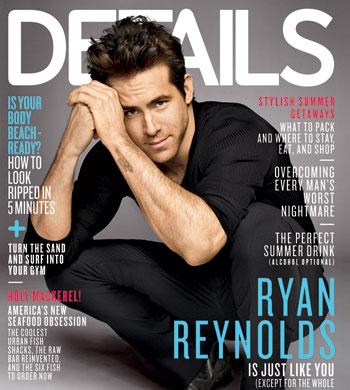 Radar Staff Writer
Ryan Reynolds says he's still reeling from his divorce to actress Scarlett Johansson.
"Anyone who gets divorced goes through a lot of pain, but you come out of it," the Green Lantern hunk told Details magazine.
"I'm not out of it yet. At all. But I sense that as I do come through it, there's optimism. How can there not be? I don't think I want to get married again, but you always reevaluate these things.
Article continues below advertisement
"Any kind of crisis can be good. It wakes you up. I gotta say, 'I'm a different person than I was six months ago.'"
Reynolds, 34, and Johansson, 26, married on September 27, 2008 in a small ceremony in Reynolds' native British Columbia. In a Hollywood shocker, they announced on December 14, 2010, that "after long and careful consideration on both our parts, we've decided to end our marriage.
"We entered our relationship with love, and it's with love and kindness we leave it," the spilt couple said in a joint statement. "While privacy isn't expected, it's certainly appreciated."
As for his privacy, Reynolds said that many reported details of the split were inaccurate, to the point of fiction.
"My face was on the cover of magazines I'd worked very hard to prevent being in," he told the magazine. "I'll say this: The media wasn't invited to my marriage, and they're definitely not invited into the divorce.
Reynolds said that "what was happening privately was the exact opposite of what was being reported. There was no story and no scandal, so the narrative was just created for me.
Article continues below advertisement
"That was the most disturbing part," the Waiting star said. "I wasn't angry. I absolutely predicted every beat of it. There's an entire economy around this sort of thing -- therefore it's gotta happen one way or another."
The full interview is in Details' June issue. Reynolds' summer blockbuster, the Green Lantern, hits theaters June 17.
RELATED STORIES:
Sandra Bullock & Ryan Reynolds Ring In The New Year Together