Scarlett Johansson & Ryan Reynolds Reunite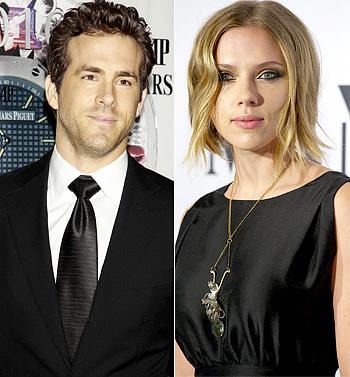 Getting together for dinner after deciding to divorce seems to be the new trend in Hollywood, RadarOnline.com has discovered. Just weeks after the newly-split Eva Longoria and Tony Parker had a friendly restaurant rendezvous, Scarlett Johansson and Ryan Reynolds did the same.
The former couple, who stunned fans with their December 14 split announcement, had dinner Friday night at the Blue Ribbon restaurant in New York where they were described as "smiling and laughing the whole time."
Article continues below advertisement
But don't get the wrong idea. Scarlett and Ryan haven't changed their minds about ending their two-year marriage. "They aren't reconciling," a source told People.
"This was just two people who were married being civil and friendly."
RELATED STORIES:
Ryan Reynolds & Scarlett Johansson Split
Scarlett Johansson & Ryan Reynolds' Final Vacation Together
VIDEO: Scarlett Johansson Talks About Her Wedding
Eva Longoria & Tony Parker Not Getting Back Together Despite Being Seen Out Together