REPORT: Antonio Banderas Rape Movie Shocks Cannes Audience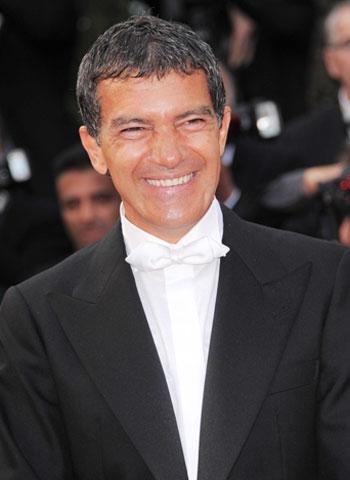 Antonio Banderas premiered a shocking new film at the Cannes Film Festival on Thursday, which was reportedly so violent and disturbing, that several filmgoers fled the theater.
The Spanish actor, who was promoting the upcoming family-friendly film Puss In Boots earlier in the week, plays the surgeon-father of a rape victim, who brutally revenges his daughter¹s rapist after she commits suicide, in the controversial Pedro Almodovar film The Skin I Live In.
Article continues below advertisement
While many critics gave the film, which received a five minute standing ovation by several people in the audience, raving reviews, Fox News reports
that many guests fled the theater due to the gruesome violence.
What was so disturbing about the movie, which is based on a French novel titled Tarantula?
After the doctor kidnaps his daughter's rapist, he gives him a sex change and a face transplant with his daughter's face and then later has sex with him.
"It was the fact that the victim was supposed to look like the doctor's daughter. I couldn't stop picturing the girl in the beginning of the movie when he was in bed with her, with him, later," filmgoer Marie-Elise Martin who left three-quarters of the way through the picture, told Fox News.
RELATED STORIES:
Adolf Hitler Sympathizer Lars von Trier Persona Non Grata At Cannes