Nancy Kerrigan's Brother Gets Maximum Sentence For Assaulting Father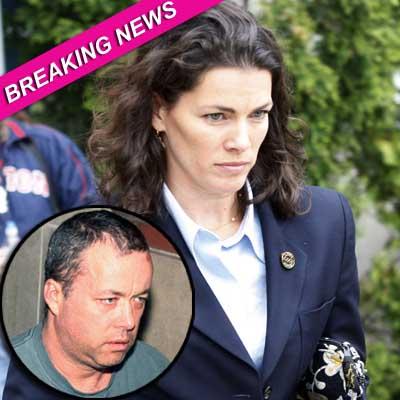 Nancy Kerrigan's brother Mark was sentenced Thursday to the maximum two and a half years in jail, one day after he was convicted of assault, but acquitted of manslaughter, related to the January, 2010 death of his 70-year-old father.
In a brief statement before sentencing, Mark Kerrigan told the Massachusetts court, "I love my father. I miss him very much.
"I'd like the opportunity to return home so I can be there to help my mother."
Article continues below advertisement
Nancy Kerrigan and their mother, Brenda Kerrigan, also made statements during the sentencing hearing.
In an emotional plea, the former Olympic skater broke down in tears during her statement, saying "any sentence would extend the situation.
"Please send him home with us so he can rejoin our family."
Brenda Kerrigan's sister read her statement for her sister before the judge.
"I never wanted this trial," Brenda's statement read, "but the Commonwealth insisted. Even after the verdict they're still taking shots at my family."
Prior to the judge handing down her sentence, Assistant District Attorney Elizabeth Keeley told the judge that Mark's arrest history began as a juvenile more than 30 years ago, adding that he spent four years in prison on a variety of charges, including violating a restraining order.
"I would argue this defendant has been given numerous opportunities," Keeley said. "He is 46 years old... this is not a man in his twenties...he does not know how to control his temper and drinking. He is not a candidate for probation."
MORE ON:
Celebrity Justice
Article continues below advertisement
The prosecution, which accused Mark of violating his pre-trial release conditions by drinking alcohol on February 12, recommended a maximum sentence of 2 1/2 years.
In the end, the judge agreed, saying Mark has "uncontrollable anger issues... destructive behavior... a man with independent health issues ... He is not a candidate for probation."
The judge then sentenced Mark to two and a half years behind bars in county jail with six months suspended, two years probation, and ordered him to attend both in-patient alcohol treatment and AA four times a week.