Nancy Kerrigan's Brother Acquitted Of Manslaughter In Father's Death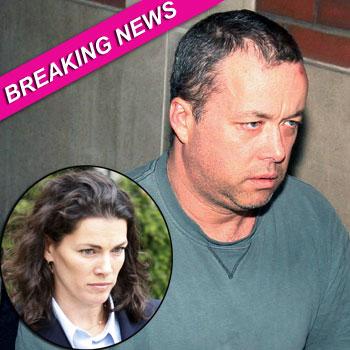 RadarOnline.com Staff Reporter
A jury Wednesday acquitted Nancy Kerrigan's brother of manslaughter in the death of their father, RadarOnline.com has learned.
Although Mark Kerrigan was acquitted of manslaughter, he was convicted of a second charge of assault and battery related to the January 2010 death of his 70-year-old father Daniel that happened in the family home in Stoneham, Massachusetts.
Olympian Nancy Kerrigan and her mother Brenda have been in the court each day and have supported Mark throughout the trial.
Article continues below advertisement
Brenda testified that the fight between Mark and Daniel lasted only a few seconds and that she saw them in a "bear hug" and never saw Mark put his hands around his father's neck. She said she saw her son with his arms around his father's waist and then her husband fell to the floor "like a feather coming right out of the sky."
The prosecutor told jurors Mark Kerrigan, was an "angry, mean, nasty, drunk son" who killed his father on January 24, 2010.