Jury Deliberations Begin In Nancy Kerrigan's Brother's Trial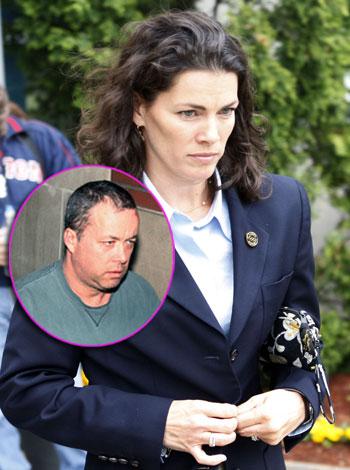 Radar Staff Reporter
Nancy Kerrigan's brother is on trial for killing their father, Daniel Kerrigan, and the jury deliberated for 4 1/2 hours on Monday but went home without a verdict.
The prosecutor told jurors Mark Kerrigan, 46, was an "angry, mean, nasty, drunk son" who killed his father on January 24, 2010. He is being tried for manslaughter in the death of his father after he passed away during a fight the two were apparently having. His attorney said their 70-year-old father's longstanding heart disease was to blame for his death.
Article continues below advertisement
Nancy has been in the courtroom every day of the week long trial and has been comforting her mother throughout the proceedings. Both Nancy and her mother, Brenda Kerrigan, support her brother, and her mother even testified on his behalf.
Prosecutors said that Mark gave a statement to police saying he grabbed his father around the neck during the fight, causing his death.
Brenda said that the fight between Mark and Daniel lasted only a few seconds, that she saw them in a "bear hug" and never saw Mark put his hands around his father's neck. She said she saw her son with his arms around his father's waist and then her husband fell to the floor "like a feather coming right out of the sky."
Kerrigan's defense attorney, Janice Bassil, said Mark made the statement while he was drunk and that the police did not tape record the statement, according to the Associated Press.
She also had experts testify that Daniel Kerrigan had 85 percent to 100 percent blockage of three main coronary arteries, and that his fatal heart condition likely began before he had the physical altercation with his son.
Article continues below advertisement
"She did not see Mark grab his father by his neck. She did not see him push him to the floor," Bassil said.
Mark Kerrigan is charged with involuntary manslaughter and assault and battery on a person 60 years or older causing serious bodily injury. If he is convicted of manslaughter the sentence could be anywhere from probation to 20 years in prison, and the assault and battery charges carries a maximum sentence of 10 years.