Casey Anthony Testimony – She Never Told Friends Caylee Was Missing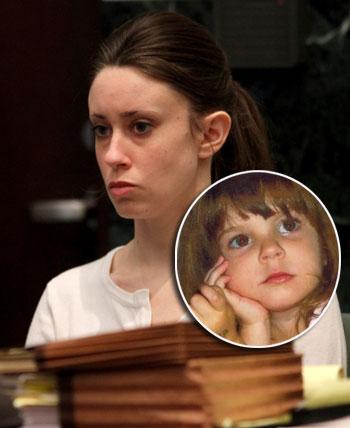 by RadarOnline.com Staff
In the second day of testimony in the Casey Anthony trial, her ex-boyfriend Anthony Lazzaro testified that he didn't notice any change in her behavior in the days following June 16, 2008. That could be critical because June 16 is the day her defense attorney said was when Casey's daughter Caylee Marie accidentally drowned.
The prosecution, on the other hand, contends that 25-year-old Casey killed her daughter and she is charged with first degree murder.
Article continues below advertisement
Several of Lazzaro's roommates from 2008 also testified. They said Casey was a happy, outgoing person who seemed content with her life. They said that Casey never changed her demeanor, never discussed her daughter being missing and never asked them for help finding the child.
There was also testimony from next door neighbor Brian Burner who said that on June 18, 2008 Casey asked him if she could borrow a shovel to dig up a bamboo root He said Casey had never asked to borrow anything before.
Casey reported her daughter missing in July, 2008 -- a full month after she vanished. A massive search was launched, and her disappearance quickly became national news.
The child's decomposed remains were found five months later not far from where she lived with her mother and grandparents.
If she is convicted of first degree murder Anthony could be sentenced to death.
Stay tuned, RadarOnline.com will be live streaming the hearing Thursday.