LIVE STREAM: Casey Anthony Trial – Daughter Caylee Drowned, Says Defense Attorney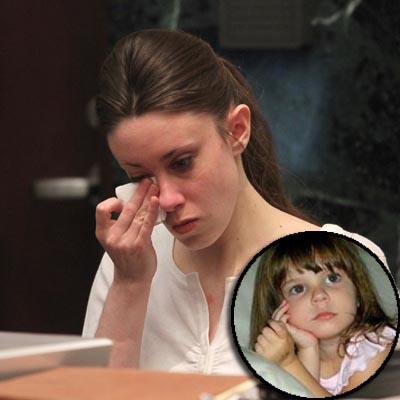 UPDATE: Casey's defense attorney dropped a bombshell in his opening statements. He told the jury that Casey's daughter Caylee wasn't murdered but had drowned and Casey lied about it.
"She was never missing. She drowned in the family swimming pool," Jose Baez said.
Casey's father George Anthony was the first witness called. Baez claimed in his opening statements that he'd sexually abused Casey. "You will hear stores about a family that is incredibly dysfunctional, you will hear about ugly things, secret things, things that people don't speak about."
Article continues below advertisement
RadarOnline.com is continuing to live stream the proceedings.
Casey reported the girl was missing in July, 2008 -- a full month after she vanished and only after Casey's parents recovered their daughter's car from a towing lot and noticed a foul smell in it.
In fact, when Casey's mother Cindy called 911 to report her granddaughter missing, she told the dispatcher: "There's something wrong. I found my daughter's car today and it smells like there has been a dead body in the damn car."
Because there were no witnesses to the crime, that odor, as well as other forensic evidence, will be key elements during the trial.
After Casey was finally reported missing, a massive search was launched, and her disappearance quickly became national news.
The child's decomposed remains were found five months later by a meter reader in a wooded area not far from where she lived with her mother and grandparents.