VIDEO: Kara DioGuardi 'High As A Kite' After Eating Pot Brownies At Paula Abdul's House!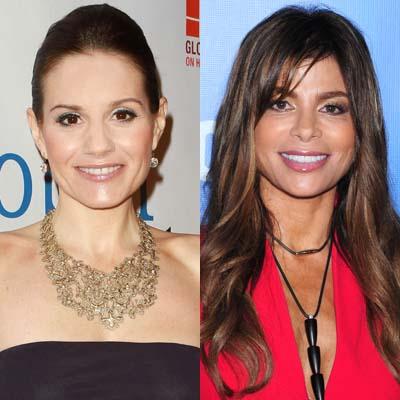 Take it from former American Idol judge Kara DioGuardi: know what you're getting into before you eat brownies from Paula Abdul's fridge.
The Grammy-nominated songwriter said she was staying at Abdul's L.A. home when her late night munchies inadvertently landed her in the E.R., as she didn't know the sweets she scarfed down had marijuana baked into them.
"The maid at the time found some brownies in the freezer and put them in the refrigerator ... I hadn't really eaten much that night," DioGuardi, who worked alongside the Opposites Attract singer on the show's judge's panel in 2009 and 2010, told George Lopez on Wednesday's Lopez Tonight.
Article continues below advertisement
"Six hours later I was like, 'What's going on?'"
DioGuardi, who claimed she doesn't smoke marijuana, said she consumed at least six of the bite size pot brownies.
"I fell out of bed, on the floor ... and the ambulance comes, and this guy is like, 'This b*tch is high as a kite! This b*tch is high as a kite!'"
DioGuardi said she spent the next "three days in bed ... I was hallucinating, I was on an IV, it was bad news!"
Watch the video on RadarOnline.com
Don't blame Abdul for the mishap -- DioGuardi said the brownies "weren't hers" -- as someone had left them at her home after a party.
DioGuardi also said she helped put Steven Tyler in touch with American Idol organizers, which led to his well-received gig on the Fox hit.
"I feel like I should get a finder's fee!" she joked.
DioGuardi's new book, A Helluva High Note, is in stores now. Lopez Tonight airs on TBS weeknights at midnight/11c.