Exclusive
VIDEO: CSI's Marg Helgenberger Brands Justin Bieber 'A Brat!'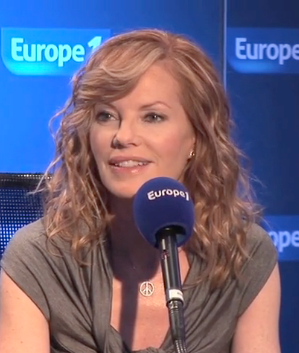 By Jose Lambiet
Radar Executive Editor
CSI: Crime Scene Investigation hottie Marg Helgenberger called teen pop star Justin Bieber a brat in a radio interview in France.
She says the singer of Never Say Never misbehaved during production of the series!
"I shouldn't be saying this," the stunning 52-year-old told an interviewer, "but he was kind of a brat. He was very nice to me. But he locked one of the producers in a closet and he put his fist through a cake that was on the cast's table."
Article continues below advertisement
The interview, which aired on Radio station Europe 1 after being taped in front of a live audience in a Paris theater, was also video-taped. And RadarOnline has the footage below!
When first asked about Bieber, Helgenberger rolled her eyes when asked if his role was written just to raise sagging ratings, or because the singer is "truly a good actor."
"Justin Bieber wasn't bad bad," Helgenberger said, visibly surprised by the question. "But he'd never acted before . . . He's better than you'd think."
The Bieber episodes aired in the United States in February. In the second, The Biebs' homicidal character is gunned down after firing a gun at the cops.
By the way, Helgenberger confirmed she'll be back for a 12th season of the hit series, although she said it would for a limited number of episodes.
RELATED STORIES: