Jersey Shore Cast Gets Taken For A Ride In Italy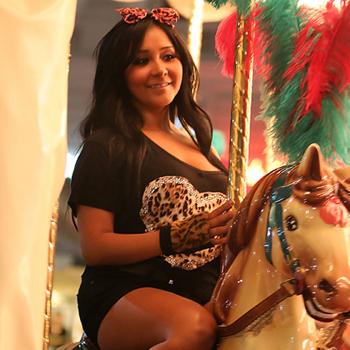 This could be a make-it or break-it season of Jersey Shore. The show is on location in Florence, Italy where their filming permits ban them from public drinking, among other things.
So what did Snooki, Mike, Pauly D, Deena and the rest of the gang do for their first night out? They went on a carousel ride! Oh, and they went for a sightseeing walk too.
No bars, no clubs, no Snooki taking a face plant -- as she famously did in Jersey last July before being arrested and charged with disorderly conduct.
Article continues below advertisement