Exclusive
Jennifer Aniston's Ex-Lover Breaks His Silence About Their Romance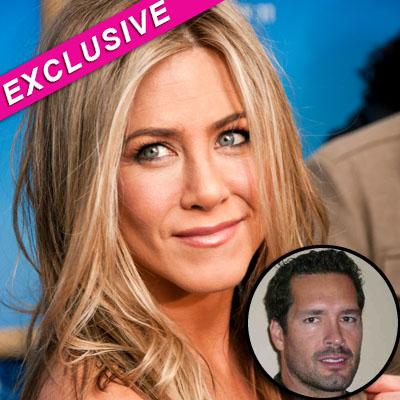 One of Jennifer Aniston's ex lovers has broken his silence about their romance, offering a rare glimpse into the star's life.
Brian Bouma, whose hookup with Jen was shrouded in secrecy, told the new issue of Star magazine that she aggressively pursued him on a movie set and prefers "bad boys."
Bouma told Star that dating Jen,"was an overwhelming experience. I just want to set the record straight, she's not the person people think she is."
Article continues below advertisement
RadarOnline.com has an exclusive preview of Bouma's cover-story interview with Star, and other than John Mayer's infamous comments, he's the first to detail what the Emmy Award winning Friends star is like out of the spotlight.
"She approached me," he told the mag about the start of their fast romance.
Bouma was a lighting tech on the movie Love Happens when Aniston made it clear she was interested in him - only seven hours after spotting him on the set, he told the magazine.
"All that's written about her being lonely is just ridiculous," he told Star. "I didn't spend time with Jen because she was famous or successful. I've been down that road before. It usually mean trouble with a capital T. It was because of the conversation that first time we spoke. She's genuine, sincere and charismatic."
Bouma dated Jen in 2008, meeting in Canada and then joining her in Los Angeles.
Article continues below advertisement
"It was an overwhelming experience," Bouma told Star, explaining that Jen preferred 'bad boys' and he didn't measure up.
"I guess she just wasn't that into me," he said. "She did tell me that I was too 'Mr. Pure.'
"She kind of made me feel and act like a young school boy."
The breakup didn't leave him bitter. "It would have been even better if I thought she was a jerk," he told Star. "But she's an amazing, beautiful and talented woman who's sweet and kind and treats everyone, with respect."