Exclusive
EXCLUSIVE: Arnold Schwarzenegger Facing Legal Battle: New Secret Lover Lawyers Up — With Gloria Allred!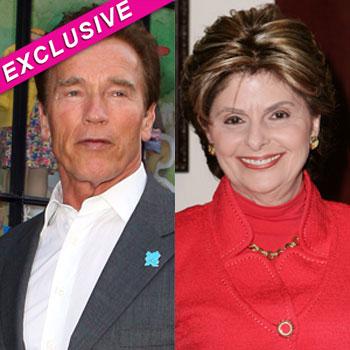 by RadarOnline.com Staff
Arnold Schwarzenegger now has another woman to contend with — Gloria Allred.
Gigi Jeffers, also known as Gigi Goyette, has engaged the famed Hollywood lawyer to represent her against the Hollywood star, who she had a long-time relationship with, behind the back of his wife Maria Shriver.
It's not known why Allred is all of a sudden repping Gigi.
However, Gigi has previously said she met 63-year-old Schwarzenegger in 1975, when she was a 16-year-old child actress on Little House On The Prairie.
Article continues below advertisement
The pair had sex that year, Gigi has claimed, but said she didn't see him again until 1989.
The Terminator actor has denied he ever had an affair with Gigi, but the 52-year-old woman reportedly told London's Daily Mirror this week: "There were so many other women. About 13 have come out of the woodwork."
As Star Magazine is exclusively reporting in its current issue, on news-stands now, Schwarzenegger once had sex with Gigi in her hotel room while Maria was in another room on the same floor.