VIDEO: Country Singer John Rich Wins Celebrity Apprentice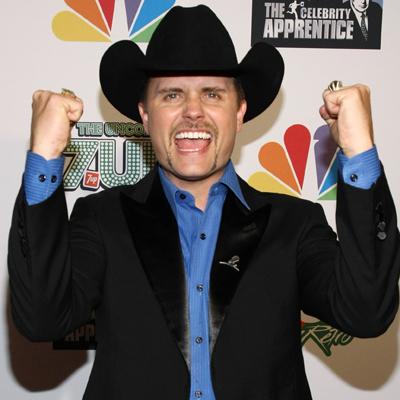 Donald Trump chose country crooner John Rich over actress Marlee Matlin to be this year's Celebrity Apprentice champion on Sunday's live finale of the NBC hit.
"You've both been amazing," Trump said before making his final ruling. "Marlee, the job you've done is absolutely incredible. John from the beginning you've been a leader and you've been smart. I can't ask for anything more.
Article continues below advertisement
"I've never had to go through something like this, where the contestants are so, so, so outstanding -- you've both been amazing."
Out of respect to the Oscar-winner, instead of firing Matlin, Trump simply announced, "The winner of the Celebrity Apprentice 2011 is ... John Rich."
Rich's charity show put his 80s promotional campaign for 7-Up over the top, besting Matlin's 70s-themed campaign. (Both versions of the can are actually being sold in stores).
MORE ON:
Celebrity Apprentice
With the win, the Memphis hitmaker raised a $250,000 prize for St. Jude Children's Research Hospital.
Watch the video on RadarOnline.com
He tweeted after his victory Sunday, "ForTheKids!! Thank you Mr.Trump for the opportunity! 250k on its way to @stjude ! I'm blown away....love ya'll! JR."
Matlin, whose Twitter page showed off the logo of her 70s themed 7-Up campaign, was playing for the Starkey Hearing Foundation.