Christopher Meloni Parts Ways With Law & Order: Special Victims Unit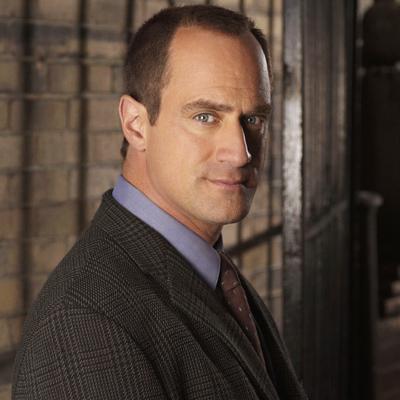 Looks like we won't get to see Stabler interrogate the foreign diplomat accused of sexually assaulting a chambermaid, after all.
Christopher Meloni, whose riveting portrayal of New York sex crimes Detective Elliot Stabler led Law & Order: Special Victims Unit to huge ratings over a dozen seasons, will not return to the ripped-from-the-headlines NBC franchise this fall.
EXCLUSIVE FIRST PHOTOS: Countess LuAnn On Law And Order: SVU
Article continues below advertisement
The Emmy-nominated actor, 50, was unable to agree on a new deal with Universal Media Studios, a source told the AP late Tuesday.
Mariska Hargitay, who plays his partner Detective Olivia Benson, will return, the source said.
In 12 seasons, Meloni brought amazing range and depth to a complex character, a devoted Catholic family man with strong morals yet conflicted by personal turmoil, including recurring fantasies of murdering pedophiles.
The fine line Stabler walked in his everyday life made for some of the most scintillating TV of the past decade, evidenced by the show's high ratings and non-stop replays in syndication.
Meloni once mused on the social lessons to be taken from the gritty crime drama.
"I didn't get into acting to be a public service announcer or an advocate," Meloni said, per iMDb. "And yet, by virtue of this show and how we handle the subject matter that we've been given, that's kind of how it's evolved in certain ways."
Prior to getting the gig on the hit NBC drama, Meloni appeared on HBO's cult hit prison series, Oz.
RELATED STORIES: