Opening Statements Could Start Thursday In Casey Anthony Trial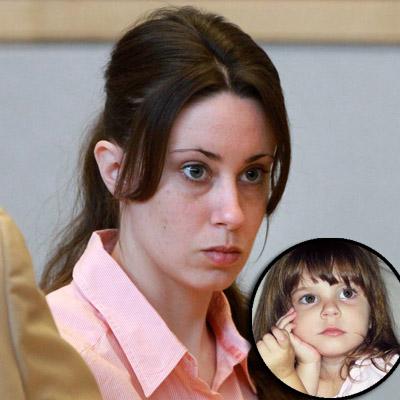 RadarOnline.com Staff Reporter
Opening statements in the Casey Anthony trial could begin as early as this Thursday, if the jury is finalized on Tuesday as expected.
In a case that has gripped the nation, Anthony, a 25-year-old Orlando, Florida woman, is accused of murdering her 2-year-old daughter, Caylee Marie, in 2008.
Jury selection is entering its eighth day, and now that it's wrapping up, Judge Belvin Perry says he intends to swear in the panel on Tuesday.
Article continues below advertisement
Judge Perry also promised to give jurors a full 24 hours off before opening statements begin in Orange County; that means the earliest prosecutors can begin making their case is on Thursday. However, Court Administrator Karen Levey said an official start date has not been set.
Throughout the painstaking jury selection, Casey has shown a host of emotions, from crying when the judge read the first degree murder charges against her to laughing at one potential juror who said he didn't want to leave his cats at home alone to be taken care of by his son.
As RadarOnline.com previously reported, Anthony's legal team has even hired a defense expert who is married to an inmate on death row.
Anthony's actual trial will take place in Orlando, where she lives, but jurors are being selected at a courthouse about 100 miles away because of the intense media coverage.
The judge has warned jurors not to use social networking sites Facebook or Twitter to chronicle the proceedings, but one man was fined $450 and charged with contempt of court for talking to the media with the intent of getting out of jury duty.
Article continues below advertisement