Casey Anthony Defense Team Hires Woman Married To Death-Row Inmate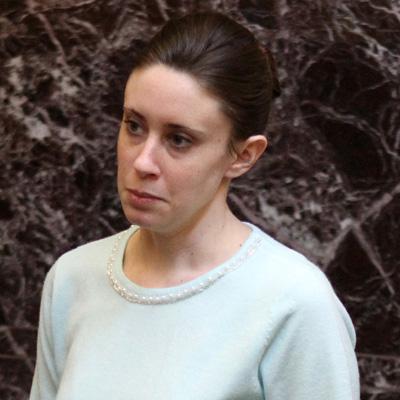 Radar Staff Reporter
Casey Anthony's defense team just got really weird.
In a strange twist in the case that has captivated the nation, the notorious anti-death penalty activist and specialist that just joined Casey Anthony's legal team is married to a death row inmate.
Jury selection began this week for the trial against Anthony, 25, who is charged with first-degree murder in the 2008 death of her daughter, Caylee Marie. Casey has wept and laughed through the jury questionings, and has been in court every day this week.
Article continues below advertisement
On Thursday, Rosalie Bolin appeared at the defense table. She is a mitigation specialist whose job it is to find information about Casey Anthony's life that could help the defense if she's found guilty.
Rosalie, 52, is married to Oscar Ray Bolin, Jr. who is a convicted murderer and a death row inmate. She was previously married to a prominent Tampa attorney and worked as a death penalty mitigation expert in the Public Defender's Office, but was forced to leave the job after spending too much time on Oscar Ray Bolin Jr.'s case. She eventually married him over the phone while she was in an apartment in Gainesville, Florida and he was in jail.
Bolin has visited her husband more than a dozen times this year, the most recent visit this past Saturday, May 7.
Casey's defense attorney Jose Baez declined to discuss Bolin's addition to the team, but she told a reporter "it should be obvious what I'm doing here."
Casey may face the death penalty if she is convicted of murdering her 2-year-old daughter Caylee Marie. She disappeared in 2008 and her body was found later that year. Casey's trial will take place in Orlando, Florida and is expected to last for six to eight weeks.