VIDEO: Billy Ray Cyrus Helps Reunite Military Families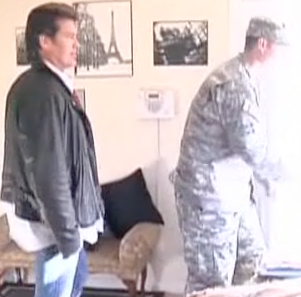 by RadarOnline.com Staff
Get out the hankies! Billy Ray Cyrus is hosting a new reality series featuring military families being reunited with their loved ones as they come home from deployment.
Called Surprise Homecoming, the series is getting a sneak peak on Memorial Day, and RadarOnline.com has a first look.
Each of the eight episodes features three stories. In one, Billy Ray goes undercover to surprise a soldier's wife. In another segment, a soldier arrives home and surprises his wife at her baby shower!
Article continues below advertisement
After the special Memorial Day airing, Surprise Homecoming will be back for its season premiere July 11 on TLC.
RELATED STORIES: