Exclusive
Bachelor Pad Cast Revealed! Guess Who's Back?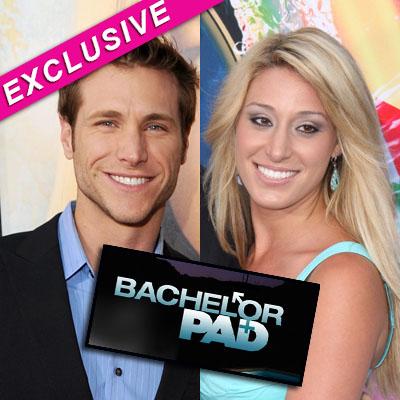 Let the fireworks begin!
The second installment of ABC's Bachelor Pad hits the air on Monday, August 8, and RadarOnline.com, together with our friends at Star magazine, have exclusively obtained the cast list as chosen by producers.
Hunky pilot Jake Pavelka will be back and he'll be reunited for the first time with ex-fiancé Vienna Girardi, and the jilted pair will be living under the same roof!
Article continues below advertisement
Pavelka and Giradi are sure to butt heads when they're back together for the first time since ending their engagement in June 2010.
But this season's most controversial contestant is Rozyln Papa, who was booted from The Bachelor last year after she was accused of fooling around with a crew member.
She denied the charges, but the drama continued when she filed a $1 million lawsuit against several web sites in April for misidentifying her as adult film star Lucy B in a 2004 porn video.
Another pair with an uncomfortable past: Bachelor contender Holly Durst and Bachelorette suitor Michael Stagliano, who recently broke of their engagement.
The remaining guys include: Graham Bunn, Tanner Pope, Kirk DeWindt, Stu Lopoten and David Vargas.
EXCLUSIVE BABY PHOTOS: Bachelor Pad's Kiptyn & Tenley -- Before They Were Famous
The list of the other gals is as follows: Erica Rose, Melissa Shrieber, Asheigh Hunt, Madison Garton, Michelle Money and Jackie Gordon.