Exclusive
VIDEO: Luther Vandross Comparisons Don't Phase American Idol's Jacob Lusk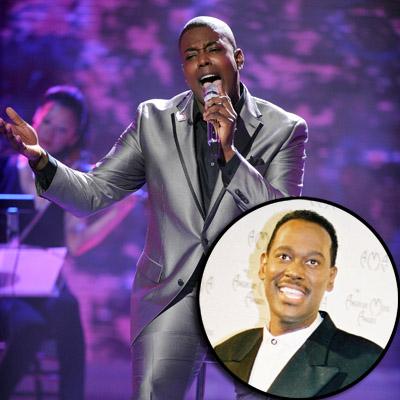 by Radar Staff
They're pretty big shoes to fill!
But American Idol's Jacob Lusk doesn't mind being compared to a legend: In fact, he revels in it.
Many times this season, judge Steven Tyler has called the Compton native "Baby Luther," in honor of the late R&B legend Luther Vandross.
On Wednesday's episode, Lusk paid homage to Vandross on what would have been the late singer's 60th birthday, singing his Grammy-winning hit, Dance With My Father.
Article continues below advertisement
The irony was two-fold, as Lusk lost his father at a young age.
As usual, Lusk held his own with his smooth delivery and charismatic presence, prompting Tyler to tell him, "You remind me all the time of the reason I love music ... your daddy was up there listening to you."
Vandross died of a heart attack at 54 on July 1, 2005.
American Idol returns Thursday on Fox at 8/7c.