American Idol's Booted Paul McDonald Dating Twilight Star Nikki Reed!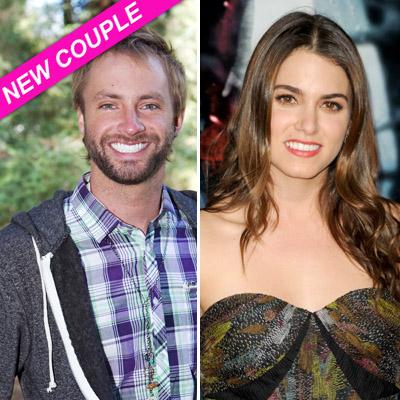 Paul McDonald was unlucky on stage, but when it comes to love -- he scored big!
"Me and Nikki Reed are dating, it's officially true," McDonald confirmed his new hot new romance Friday morning.
McDonald, who was cut from American Idol Thursday night, has a super sexy shoulder to cry on in his new girlfriend Nikki Reed.
"She's super cool, she's super smart and a really cool girl," the 26-year-old Nashville native gushed. Nikki, 22, plays the gorgeous vampire Rosalie alongside Rob Pattinson and Kristen Stewart in the Twilight Saga movies. "I'm happy with it. We've been hanging out here and there, we're both pretty busy but it's been fun so far."
Article continues below advertisement
He was calm and cool about being eliminated and even said "I didn't expect to get this far," on a conference call following his American Idol elimination. "I was just doing this for fun; it was never my dream to win American Idol. My main goal was to showcase my originality.
"It's been a good ride."
American Idol returns Wednesday on Fox at 8/7c.
RELATED STORIES:
VIDEO & PHOTOS: American Idol Shocker! Pia Toscano Voted Off -- Crowd Boos, Judges Stunned