Surprise Oprah! Star-Studded Secret Guests Planned For Winfrey's Finale Week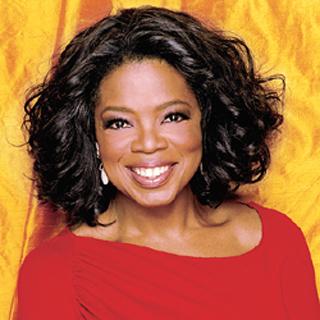 As many as 21,000 fans will pack Chicago's United Center May 17 when Oprah Winfrey tapes a special two-hour extravaganza to air during the final week of her iconic talk show -- and even she doesn't know what she's in for!
Harpo is hyping the event by saying "some of the biggest names in music, movies and television will get together in a one-time-only gathering to celebrate the 25-year legacy of The Oprah Winfrey Show."
Article continues below advertisement
Executive producer Sheri Salata said Oprah's letting her hate of surprises down for a day, for the sake of the epic two-part program.
"As most of our viewers know, being surprised is not one of Oprah's favorite things. In the spirit of our farewell season, she is making a rare exception and we intend to make the most of that opportunity. It will be something to see, " Salata said in a statement.