VIDEO: Sophia Vergara Gets Playful With David Beckham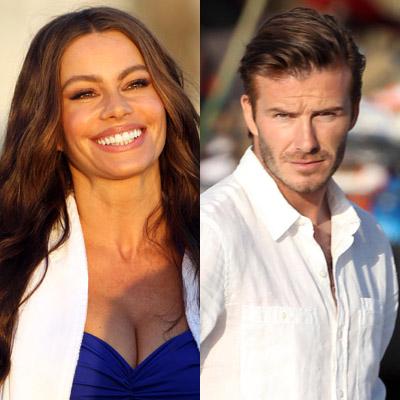 By Cliff Renfrew
Radar Staff Reporter
Sexy Sofia Vergara and soccer hottie David Beckham have a surprise "face-off" on the beach in a cheeky new Pepsi commercial.
The Los Angeles Galaxy pin-up appears for just a few seconds at the end of the advert much to the Modern Family beauty's surprise.
The thirsty Colombian beauty is seen lazing on a lounger at the beach before she fires of a 'prank tweet' claiming she has spotted Beckham at the pier.
Article continues below advertisement
Her fellow female beach-goers all then depart a nearby drinks hut to stampede off towards the pier leaving Sofia free to get a soft drink without standing in line.
But when she returns to her lounger to quench her thirst handsome Beckham suddenly turns-up to retrieve his soccer ball.
With the beach still free of people, the British star looks towards the pier and asks her: "What's going on over there?"
After turning her head to address the mystery man, Sofia's jaw drops upon realizing her joke tweet has become reality.
The duo shot the cute commercial last month in Santa Monica, California, with several behind-the-scenes snaps surfacing of Sofia and David rehearsing their scene.
RELATED STORIES: