Simon Cowell's $5 Million X Factor Prize Money Lands Him In A Royal Mess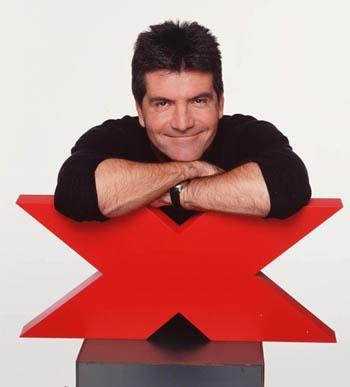 Who said money can't buy love!
He's the king of controversy, but Simon Cowell may have landed himself in some hot water with some real royals, after stealing the thunder from Prince William and Kate Middleton's nuptials.
The ballsy Brit is offering a whopping $5 million to the winner of The X Factor USA -- and RadarOnline.com can report many kids would rather watch his show, than tune into the Royal Wedding.
Article continues below advertisement
Despite more than one billion people worldwide expected to watch the couple say 'I Do', according to British Professor of Sociology, Chris Rojek, most school children will be saving their excitement for Cowell's TV talent contest.
"Getting to be famous by being born into the right bed, like Prince William, is now seen as somewhat dubious, in a way that it wasn't at the time of Princess Diana and Charles' wedding," said Rojek.
"Those born into fame are on the downslide and we are now getting figures constructed by Simon Cowell coming up."
But it's these celebrities - such as Leona Lewis - created by these types of shows, who children now look up to, says Rojek.
"Back when Charles and Diana married in 1981, it was more rarefied for people to meet celebrities or dream about being them. Now it's almost as if it's within the grasp of anyone.
Article continues below advertisement
"I think its going to be very hard for Prince William and Kate to present themselves as glamorous as William's mother did, because it's a different world now."
In fact a survey by ComRes in November 2010 found that the majority of Brits were "not excited" by the wedding on April 29th with 31 percent saying they "couldn't care less."
Lucky for Cowell, however, the same cannot be said for the US version of his hit show.
The first auditions in Los Angeles, attracted a record breaking number of contestants and with an entry age of 12-years-old and no upper limit, it's set to draw in millions of viewers when it hits the air In September 2011.
RELATED STORIES
EXCLUSIVE PHOTOS: Royal Comic Book